What On Earth Are We Doing? Part 2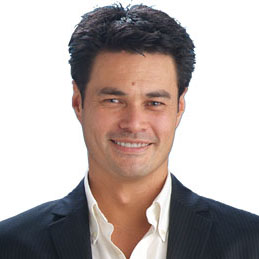 Roger Hamilton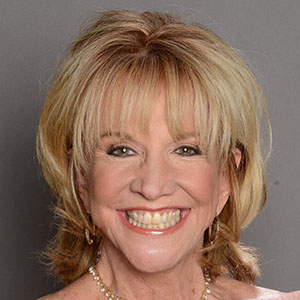 Marcia Martin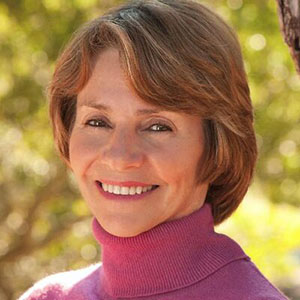 Lynne Twist
The 'Awaken The Dreamer' Symposium
and The Pachamama Alliance
'Committed to bringing forth an environmentally sustainable,
spiritually fulfilling and socially just human presence on this planet'
'The Soul of Money' by Lynne Twist
THIS INFORMATION IS IMPORTANT – Please Forward This NOW To Those You Care About
Featuring Guest Speakers …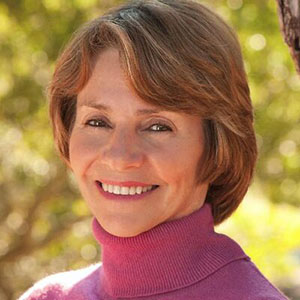 Lynne Twist | Soul of Money
Lynne Twist is a consultant, executive coach, award-winning speaker, author, fundraiser extraordinaire and global activist. She has dedicated her life to global initiatives that empower humanity. She has raised hundreds of millions of dollars and trained thousands to be more effective in fundraising. Lynne's methodology is highly applicable to both the private and public sectors.
Lynne is Founder and President of the Soul of Money Institute in San Francisco. The Institute fosters the message of her award-winning book, The Soul of Money, Reclaiming the Wealth of Our Inner Resources. She shares profound wisdom gained from a lifetime of work in diverse cultures regarding our relationship to money and its influence on our lives. Lynne's keynote addresses, workshops, consulting and coaching practice demonstrate her commitment to supporting individuals and organizations to find peace and sufficiency in their relationship with money.
An original staff member of The Hunger Project, an organization started in 1977 to end world hunger, Lynne served as a leader of this global initiative for 20 years. During those years she created and managed the worldwide fundraising operation. As she traveled the world learning how to work in a multitude of different cultures, Lynne developed profound wisdom about our relationship to money and the way it governs, dominates, and stresses our lives.
Lynne is also principal consultant to the Nobel Women's Initiative, whose mission is to leverage the influence of women Nobel Peace Laureates to address and prevent the root causes of violence by spotlighting and promoting the work of women's rights activists, researchers, and organizations to advance peace, justice, and equality. In addition, she has worked with corporate clients on organizational transformation initiatives including most recently, Johnson & Johnson.
Lynne is a trustee of the Fetzer Institute, a foundation whose mission is to foster awareness of the power of love and forgiveness in the emerging global community. She serves on many other boards and advisory councils including the International Museum of Women, Educate Girls Globally, Center for Partnership Studies, Institute of Noetic Sciences (former board chair), and Youth for Environmental Sanity.
Ms. Twist and her husband, Bill co-founded The Pachamama Alliance, whose mission is …
To preserve the Earth's tropical rainforests by empowering the indigenous people who are its natural custodians; and, to
Contribute to the creation of a new global vision of equity & sustainability for all.
Lynne is a member of the Social Venture Network, the National Society of Fundraising Executives, the International Coach Federation, and the Transformational Leadership Council. She resides in San Francisco with her husband.
---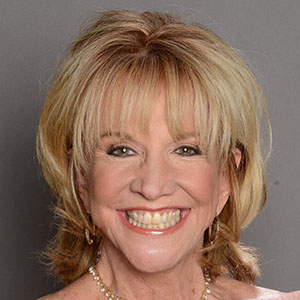 Marcia Martin | Lessons from the Rainforest …
Marcia Martin is the CEO and Founder of WOMBAT Media Network Inc, a transformational Internet TV media company, which creates and distributes transformational programming for Web, Wireless, IPTV, and Film utilizing the leading thought leaders of our time, and Web 3.0 digital social networking technology.
Marcia first dreamed of creating a transformational media company in late 2004 when she was put under contract to Warner Bros as a transformational media consultant. It was then she decided to combine her knowledge and experience of the Human Potential Movement; the transformational industry talent, teachers, and content; the competence and capability of Hollywood production and management; Web 3.0 social and networking technology; and alternative online, broadband, and broadcast distribution channels to form WOMBAT Network, Inc.
In the 70s, Ms. Martin was one of the original staff members and the Senior Vice President of est (Erhard Seminars Training, now known as The Landmark Forum), the largest self-improvement educational company in the world. She was responsible to help take the company from inception to tens of millions of graduates in hundreds of cities worldwide. She was responsible as the Executive Producer for the promotion, filling and management of multi-media live events with audiences from 5,000 to 20,000 attendees on a regular basis. She oversaw a budget of $5 million and managed a staff of over 5,000 for event production, international sales and marketing, registration, communication, and creative initiatives.
In the 80s Marcia was one of three founders and the Executive Vice President of marketing and operations for Tsuru, Inc, an international design and manufacturing company which manufactured and marketed women's fashion jewelry designed by the acclaimed artist Laurel Burch. Ms. Martin managed both the US and the international offices, including Hong Kong, New York, San Francisco, Los Angeles, and Beijing and took the company from inception to $4 million annually. She was responsible for sales and marketing, training of staff, company operations, and relations with trade shows and magazines. During these years, Marcia did extensive business throughout Africa, Europe, Mainland China and Asia Pacific. She negotiated the contract with the People's Republic of China, making Tsuru the first American company ever to be able to manufacture private designs in Beijing.
During the 90s Marcia formed Marcia Martin Productions, a transformational training firm, where she designed and delivered corporate and public trainings and seminars in the art of leadership, communication, and sales. She is renowned to be one of the top Executive Coaches in leadership and communication, and her clients include Capital One, Inter-Continental Hotels, Warner Bros, Hospital Corp of America, and Loews Hotels. She has trained over 150,000 people in corporations and public markets worldwide.
In 2004, Marcia helped to form the Transformational Leadership Council with Jack Canfield, was one of the original Founding Members, and continues to serve as Board Member Emeritus. She was the TLC Executive Vice President and Executive Director, managing the organization for its first four years as its acting CEO, during which she created the operating systems, hired and trained the production staff, produced the bi-annual events, created and managed the Program, implemented the membership procedures, and developed the Program & Music Committees.
Ms. Martin attended the University of Washington where she studied media and communication for two years, and then graduated from the University of San Francisco with a BS in Business Organizational Development. She lives in Aspen, Colorado and Los Angeles.
---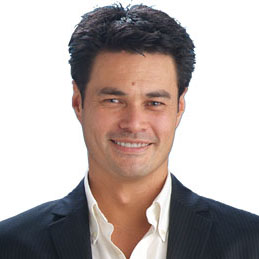 Roger Hamilton | World Wide Wealth …
Roger Hamilton is a world-renowned speaker in wealth creation, best selling author, and founder of XL Group, the world's leading network of social entrepreneurs, educators and leaders.
Roger and the XL Group are driven by the concept of World Wide Wealth: Empowering social enterprise and global change by increasing our collective ability to create and contribute wealth.
Born in Hong Kong and educated at Trinity College, Cambridge University, he became an entrepreneur soon after completing his studies, experiencing many failures before achieving success. He now owns and runs businesses in publishing, property, financing, franchising, event management, resort management, training, coaching, technology, membership, retail and education. For the last seven years he has traveled the world, conducting events and workshops to over 500,000 entrepreneurs in 18 countries.
Roger believes that we learn from our mistakes, and he has made plenty of them. He has made and lost millions on numerous occasions. In fact, he calculates that he lost over $130 million in mistakes in the first ten years of his entrepreneurial career. He views this education as being a lot more valuable (and expensive) than his university education, and he is now reaping the rewards from it.
He became a self-made millionaire in his late 20s and achieved financial freedom by the age of 30. He has lived in the UK, US and moved to Singapore to launch his first Asian business during the 1997 Asian Crisis. He now specialises in building new businesses in Asia as a serial entrepreneur, so speaks from experience in his wealth consulting. Roger currently lives with his family on the Indonesian island of Bali.
Part 2
'We cannot live harmlessly…'
00:00:47
The Emerging Dream
00:05:34
Take A Stand
00:04:44
How you can help
00:04:29